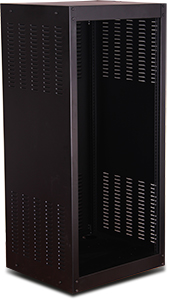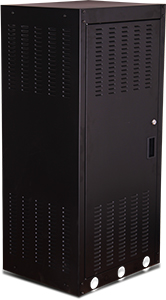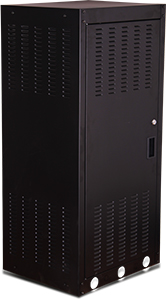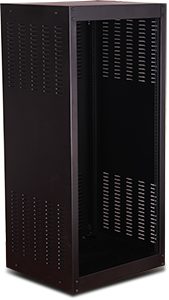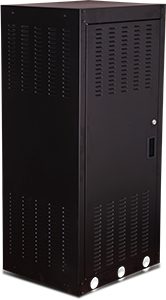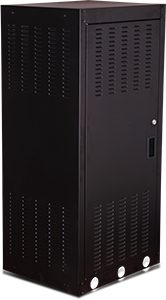 Product Description
---
AVS Free Standing cabinets are designed to perform for the best cost conduction to customers, with the strong and sturdy design, customer friendly assembly instructions, and superior logistical cost saving thanks to the intelligent flat packing mode.
The product is designed audio video applications which has side and rear panels ( without front door) all over panels are with ventilation louvers for best passive ventilation performance. While product gives maximum performance in parallel provides a very valuable economy compared to its quality which is based on high technologic fully automated industry.
The product series is available in 3 heights as 24U,36U and 42U with W:557mm D:470mm AVS series have a professional technical but aesthetic look with the mostly environmentally fit and selected color of RAL 9005 Black with fine wrinkle soft touch paint. Monoblock multi folded top and bottom cases, tighty fixed to the side panel/frame system with fixing hardware, fully modular system generated. Rear door is with barrel style lock and handle. Large cable entry holes in back side of bottom case of enclosure.
The product is from 1,5mm thickness Steel material, on all construction.Multi Folded Automated Bending technology applied monoblock side panel/frame system, provides a heavy duty structure results to high load capacity of: 400kgs. The 19'' provision in front is self tapping screw style.
For Cage nut system there is also 9,5×9,5mm square hole version on the 19'' provision. Completely standard and stocked product portfolio, being delivered as un-assembled in flat pack.