Lande Italy markets the products of Lande, a major IT rack manufacturer based in Turkey. Founded in 2014 by a group of IT industry leaders, Lande Italy's goal is to play a prominent role on the Italian and European markets thanks to products with high features of innovation, ergonomics and functionality. The Lande Italy proposal is aimed at all users looking for 19 " cabinets and accessories for use in structured networking and cabling applications, server farms, datacenter, TLC (indoor and outdoor), fiber optics. These are accompanied by electronic products used in the IT market, industrial automation, factory, etc.
With the state-of-the-art equipment, machinery and experienced management staff and workers, high-quality products are manufactured with high capacities in the production facilities which were established in an enclosed area of 20.000 sqm at Eskişehir Organized Industrial Zone in 2012. The ERP system is implemented in all processes and the entire system is monitored faultlessly. Lean production means and tools are used in production lines and continuous improvement is achieved with Process Approach. LANDE products and service are certified to Quality Assurance System TS EN ISO 9001. Environmental awareness is prioritized. It has a production capacity of 2000 pieces/day.
Lande Italy's proposal includes the following product families:

Rack cabinets and accessories: wall cabinets, structured wiring racks, server cabinets and their accessories, anti-theft cabinets, soundproof cabinets, video surveillance cabinets and audio / video systems, IP55 internal and external cabinets.
Power and monitoring: Standard PDUs (Schuko sockets, low pass, C13, C19), Advanced PDU (monitoring of electrical and environmental parameters, metered and switched, fixed smart or hot swapable module), KVM console.
Fiber Optic Components: fiber optic distribution box, fiber optic panels and "Optica Fiber Duct" channel for optical fibers management and distribution.
INTEGRATED MANAGAMENT SYSTEM POLICY
Fundamental policy of LANDE is to fulfill the requirements of customers beyond their expectations. In this context, our main goal is to design affordable, practical and reliable products with our extensive experience and knowledge, to produce them accurately and timely and to offer high-quality after-sale service.
All our employees strive to perform their duties correctly, excellently and timely during all processes and activities in accordance with the continuous improvement principle with respect to our environment.
Our main principle is to work based on the motto 'All groups are responsible for quality and environmental efforts' by creating a participative, quality-oriented and open-for-change environment together with all our employees.
Accordingly, we consider that performing quick, efficient and economic productions in a way that ensures customer satisfaction in accordance with legislations and environmental awareness is the first and most significant indicator of success.
In the R & D laboratory of Formello (Rome), a team of technicians and designers can understand customer needs and develop a consistent proposal with demand and expectations, plus the added value that comes from high expertise and professionalism of the staff, while the warehouse, always at Formello, guarantees the delivery of standard products in a very short time.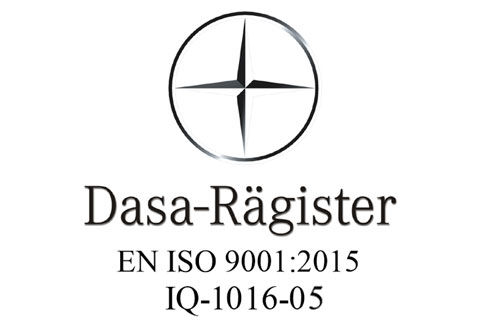 Our main goal has always been to offer high quality in our processes as well as to offer high quality products to our customers.
Lande Italy is an ISO 9001:2015 certified company.
Lande Italy is the unique distributor of Clever products.
Shenzhen Clever Electronic Ltd. is today the most important PDU manufacturer in China. After providing OEMs for OEMs worldwide for years, Clever's commercial strategy has been geared towards establishing its brand. Lande Italy is the first official distributor in Europe of Clever products through Clever Italy.
With a constantly updated stock, Clever Italy is able to provide Clever PDUs at times lower than the standard delivery times from China. Clever Italy has developed, metered, switched, metered-switched PDUs with fixed and / or hot-swappable smart modules that enable monitoring and control of electrical and environmental parameters, basic PDUs with the most used output types ( C13, C19, Schuko, Schuko universal, etc.), electrical / environmental monitoring systems.